Norms and values
In its operation, Continental Trade Sp. z o.o. applies the following norms and values:
most important task is to fully satisfy customer needs
only high quality services and timely delivered products will ensure steady growth
our knowledge and experience is intended to serve our customers in the implementation of their projects
proceedings in accordance with the implemented quality system ISO 9001: 2015 allows us to keep high standards of service each customer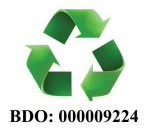 In accordance with legal requirements (Polish Act of 14 December 2012 on waste and Regulation (EC) No. 2150/2002 of the European Parliament and of the Council of 25 November 2002 on waste statistics), with a view to proper management of waste and packaging, and thus caring for the protection of the environment, we have entered our company into the Database on products and packaging and on waste management (BDO) and obtained the entry number 000009224. At www.bdo.mos.gov.pl you can find confirmation of this entry.

Continental Trade Sp. z o.o. supports ethical business activity. We care about commercial reliability and build long-term relationships with clients based on mutual loyalty and pursuit of mutual benefits.We believe that in conditions of high competition, no company can function in the long term without a favorable assessment of the environment and without adherence to ethical standards. Honesty is a prerequisite for achieving company stability and success. The company's reputation and trust in it is one of the company's greatest values.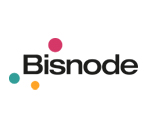 In order to verify new customers and maintain secure business relationships throughout the whole period of cooperation, we use the services of Bisnode, the European leader in providing data and economic analyzes regarding our business partners. Cooperation with an economic intelligence agency, which is Bisnode, allows us to make optimal business decisions that increase profitability and develop our company.